Carpet Cleaning Water Damage
12/07/2013
Back To Blog
Many homeowners have experienced water damage in their homes. Whether this is caused by a broken pipe or a faulty appliance it can cause a great deal of damage in your home. However, there are a number of myths about carpet cleaning water damage which can result in further problems developing. Here carpet cleaning Highland Park provides the real truth behind the myths.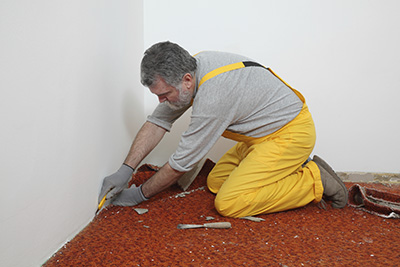 The Carpet can Dry Naturally:
While the carpet will eventually dry naturally, it can develop an unpleasant smell which will then require specialist odor removal treatment. Unless you live in a low humidity and high temperature region, there is not really sufficient time for your flooring to dry naturally without developing mold or bacteria. This can create a very damp stale smell and be hazardous to your health. Even if the flooring feels relatively dry to the touch, the padding underneath will certainly still be wet. This can create further problems with water seeping onto your sub floor.
You Must Replace the Wet Padding:
Many people believe that you cannot remove water from wet padding. However there are many options in home carpet cleaning for effective water extraction. The padding can be assessed to check if it should be replaced or could have the water damage corrected.
Wet Carpet must Always be Discarded:
This is sometimes the case. In cases where contaminated water such as leaks from toilets or sewers is present then the carpet must be discarded. However, with other types of water it can be possible to repair the damage and keep the carpet. Each instance should be assessed according to the type of leak, the actual carpeting and how much water damage has occurred.
If you have suffered some degree of water damage, it is essential to take action quickly. However, it can be worth researching and considering your options to ensure a solution which is best suited to your needs.